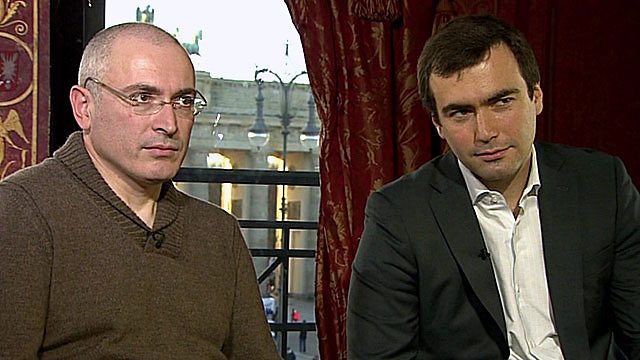 Khodorkovsky: How prison changed me
Ex-oil tycoon Mikhail Khodorkovsky, who was freed from a Russian jail in December 2013, told HARDtalk's Stephen Sackur how prison had changed him.
He served 10 years in jail for fraud and tax evasion, but insists that his conviction was politically motivated. He said he would continue to campaign for reform in Russia but felt the country needed not just a new regime but a more democratic society.
Mikhail Khodorkovsky was freed on December 20 after being pardoned by President Putin. Stephen Sackur interviewed him, and his son Pavel, shortly after in Berlin.