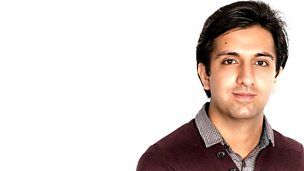 Petition's plea: Stop calling groomers Asian
Duration: 03:43
Sikh and Hindu groups have started a petition calling on the media and public figures to avoid using the word Asian when describing those convicted in child grooming cases. The calls have come after comments made by Rochdale MP Simon Danczuk on the BBC. In the Rochdale grooming case eight of the nine men were from the Pakistani community and one was an Afghan. Sikh and Hindu groups say using the word Asian gives the wrong impression of the background of those accused and is unfair. The BBC's Chetan Pathak discussed the issue with Jasvinder Singh Nagra who is a leader in the Luton Sikh community and Sahib Blehr who is from the Islamic Party of Great.
Available since: Tue 7 Jan 2014
This clip is from
Music, lively conversation and news for the Asian community with Chetan Patak.