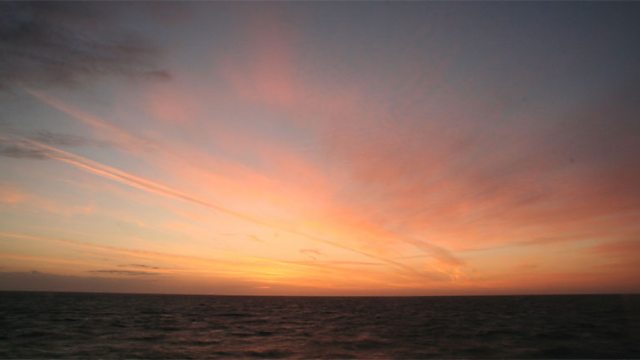 Thought for the Day - 06/01/2014 - Canon Dr Alan Billings
In the liturgical calendar, today is the Feast of the Epiphany, when the Church calls to mind the visit of the wise men to Bethlehem. Camel-borne and star-led, the Magi seek out the Christ-child. As they do, they set in train a disastrous sequence of events. According to the gospel, they take their eye off the star, diverting to Jerusalem to meet the Roman puppet ruler, King Herod. They ask him where the king of the Jews is to be born. Since Herod is the king of the Jews this is hardly a sensible question, let alone a wise one. It eventually leads Herod to kill all male children under the age of two in the Bethlehem area in an attempt to eliminate Christ. The holy family is forced to flee, taking refuge in neighbouring Egypt, until the king is dead.
Despotic ruler, vicious persecution, fear, innocent people in the wrong place at the wrong time, everything abandoned with no idea when or even whether return is possible.
But are we talking about then or now? - because this part of the Epiphany story will have resonance for all those in the middle east and beyond who are even now being forced to leave their homes. Christians among them find some consolation in praying to one who was also once a refugee.
Recently I met some people who are working on projects that seek to help refugees and asylum seekers as they anxiously await the outcome of their various applications and appeals. The volunteers were remarkable people. They have to maintain a difficult mix of empathy and detachment if they are to retain the trust of those they seek to help without becoming unrealistic about the high hurdles that will have to be surmounted. That's hard when the stories people tell are so heartbreaking. One young woman, from a country that is currently torn apart by civil war, was asked by a volunteer to tell us something about what she had lost in fleeing. We expected to hear about the loss of family, friends, home, possessions, country. She paused for a long time. Then said: 'They took away my future.'
We cannot, of course, give a future here to all the world's refugees. There are legitimate concerns about housing and schools and jobs; and the process has to be managed. But as these concerns are increasingly and passionately debated the danger is that we lose our capacity to empathise with people like that young woman.
As long as the Epiphany story is told the Christian imagination will always in part be shaped by the memory of the holy family fleeing for their lives. And the Christian conscience will be stirred knowing that in the final judgement Christ stands ready to say, 'I was a stranger and you took me in'.