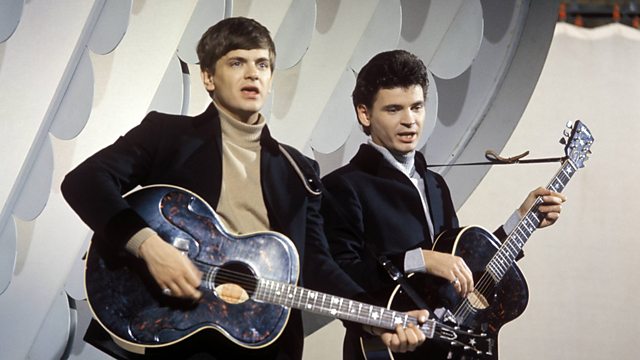 The Everly Brothers enter Michael Ball's Singers Hall of Fame
Nominators: Pat, Sue, Babs and Marie AKA The Lancashire Lasses.
The ladies have their choice of the Everly Brothers inducted into the Singers Hall of Fame on Sunday Night with Michael Ball.
Why: "Despite our varying ages we all said how much we had listened in our earlier years to them, and how we still enjoy their unusual Country Style of Rock and Roll and close harmony way of singing."
Thanks ladies, a timely nomination in the week of Phil Everly's sad passing.
Featured in...
Michael invites you to nominate your favourite singer for a place in our Hall Of Fame.