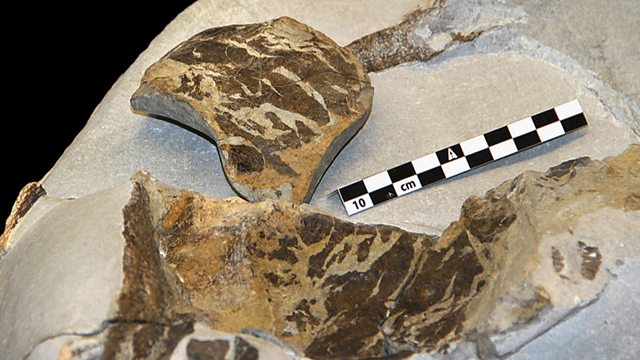 Colour of Ancient Reptiles
Listen in pop-out player
Colour of Ancient Reptiles
We know a lot about the animals that walked on the Earth, swam in the sea and flew in the air millions of years ago from their fossils. But one thing fossils have never been good at is revealing the colour of these animals. With increasingly sophisticated sampling techniques however, scientists are starting to get a much better, technicolour glimpse into these extinct fauna. And it turns out that colour played much more important roles than just camouflage and decoration. Johan Lindgren from Lund University in Sweden has been finding out how the pigment, melanin, allowed ancient marine reptiles to travel all over the oceanic globe.
Time Travelling Clues on the Internet
The search for evidence of time travellers amongst us, may not be the most serious of scientific quests, but if they did exist how would you track them down? Astrophysicist, Robert Nemiroff and his students at Michigan Technical University in the US decided to look for them online. It was a bit of fun, thought up during their weekly card game, but could they tell real internet time travellers from mere hoaxers?
Carnivorous Connections
What happens to the entire ecosystem when you take out the top carnivorous predators? A new review of current research shows that many of the world's largest carnivore species are threatened and in decline. Furthermore, removing them from their natural ecosystems can have wide-ranging and unexpected effects.
Antarctic Science Expedition
BBC Science's Andrew Luck-Baker updates Science in Action on the possible reasons for the ill-fated Australasian Antarctic Expedition getting stuck in the ice.
Picture Credit: Bo Pagh Schultz
Last on
Mon 13 Jan 2014
04:32

GMT