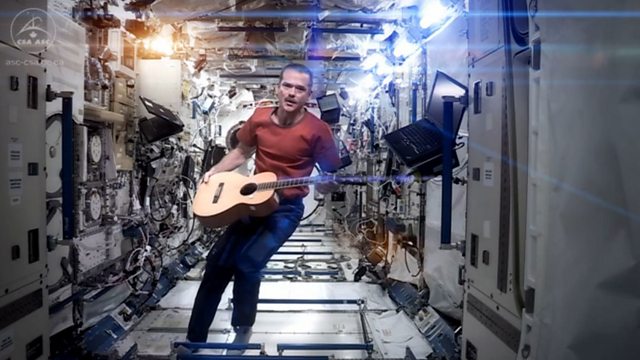 The Singing, Tweeting Astronaut
Listen in pop-out player
Last year Canadian astronaut Commander Chris Hadfield spent five months living on the International Space Station in orbit round the earth. He gained an online audience of millions for his tweets about daily life and his music recordings. He talks to Matthew about shaving, going to the toilet and sleeping in space, rehearsing his own death in training and the day he found out he had become an astronaut.
In Tunisia, cartoonist Nadia Khiari has been testing the boundaries of freedom of expression since she started drawing political cartoons after the 2011 uprising. Her unique character - a cat named Willis from Tunis - has became popular in Tunisia and France. Reporter Marco Silva went to meet her.
Professor Tony Goldberg, is an American biologist studying infectious diseases, people and primates. He recently came back from a trip to Uganda with an uninvited guest lodged up his nose. He tells Matthew how he managed to get the creature out and why it could be a whole new species of tick.
Image: Reuters/Chris Hadfield, NASA and CSA.
Last on
Nadia Khiari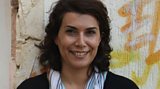 The Tunisian cartoonist is best-known for the character "Willis from Tunis". But Nadia's career in political satire was only possible because of the 2011 uprising in Tunisia, which triggered the so-called Arab Spring.