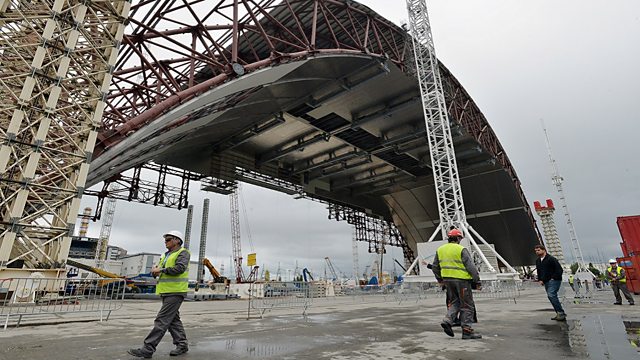 Ukraine and Belize
Listen in pop-out player
Nick Meo meets a nuclear technician and veteran of the1988 Chernobyl disaster who's now concerned about current safety plans for the site. New features like the "Arch" to contain radiation might look impressive, but will they work? Georgina Kenyon goes tracking myths - and traces - of jaguars through the jungles of Belize, once home to the mighty Mayan empire which revered the big cat as a god of the underworld, the Night Sun.
Introduced by Pascale Harter. Producer: Polly Hope.
Photo: Workers walk by a shelter and containment area built over the destroyed 4th block of Chernobyl's old nuclear power plant on August 25, 2013. GENYA SAVILOV/AFP/Getty Images.
Last on