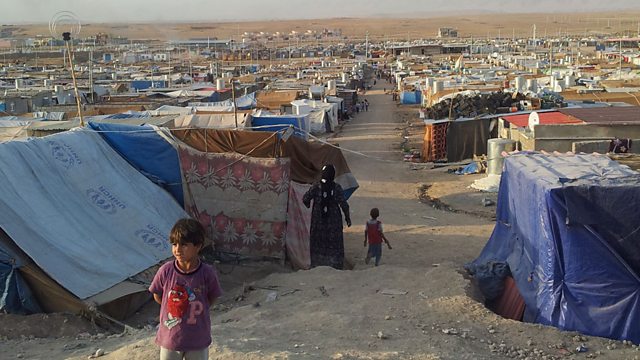 Syrian Refugees in Iraqi Kurdistan
Listen in pop-out player
The journey of a Syrian reporter to meet the refugees who are fleeing the war in her homeland and seeking refuge in neighbouring Iraq. Lina Sinjab introduces David Amanor to the people of Domiz, the largest refugee camp in Iraqi Kurdistan, just an hour from the Syrian border.
Lina meets people at important moments in their lives: a mother with a newborn child, a couple preparing to marry and the man who deals with the dead and the bereaved. Lukman, an army defector, describes how he had to fake his own death in order to leave Syria. We also take a trip to the hairdressers and meet the children of the camp who show us round their tented city.
The majority of those crossing the border are Kurds, and their arrival in Iraqi Kurdistan has been championed by some as something of a homecoming - but for most of the people we meet, living in a tent with the barest of essentials, they still feel very far from home.
Parts of this programme were first broadcast in October 2013.
(Image: A view of Domiz, the largest refugee camp in Iraqi Kurdistan)
Last on