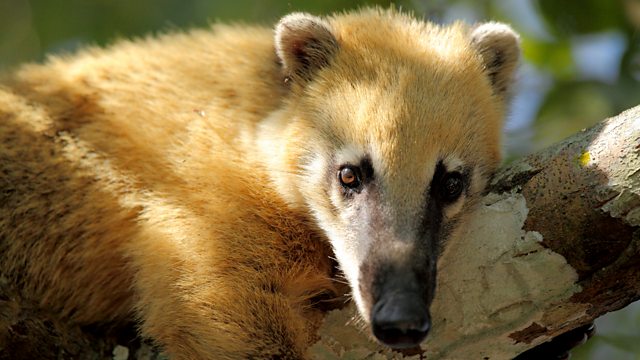 This intimate journey into the heart of Brazil concludes. A fierce drought ensues, culminating in huge and ferocious fires. The capuchin monkeys, giant otters, coatis and jaguars are proving their extreme survival skills, while looking for mates and racing to breed to ensure that the next generation are born just as the good times arrive again.
Astonishing footage tells an extraordinary tale of love in a harsh world.
Last on
More episodes
Next
You are at the last episode
Chasing the fire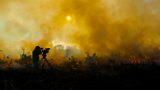 Months of drought turn Brazil's cerrado grasslands into a tinderbox each year. The smallest spark can set off a fire and the winds that sweep across the open, rolling landscape can blow the flames for miles. It is impossible to predict exactly when this might happen, but within a few days of burning the grasslands are reduced to smouldering ashes.
Having part of the team living in Brazil for the entire filming period meant that we heard on national news when a fire erupted in Serra da Canastra National Park. 24 hours later we had a crew on the ground filming the wall of flames eating its way across the Cerrado. We captured caracaras hunting snakes and lizards as they fled the searing heat, shrubs and trees engulfed in fire, the sun setting against a red, smoke-filled sky. 
The next morning we followed a giant anteater for miles as it trundled through the wasteland of smoking embers, stirring the ashes with its magnificent tail, searching for food in vain.
Such a dramatic, sudden transformation of the landscape brings home the extremes of Brazil's climate and geography. Only by responding instantly to these natural events could we really tell the tale of life in this wild and beautiful land.
Credits
| Role | Contributor |
| --- | --- |
| Narrator | Stephen Mangan |
| Producer | Joe Stevens |
| Producer | Adam White |
| Series Producer | Adam White |
| Series Producer | Lucinda Axelsson |
| Executive Producer | Tim Scoones |