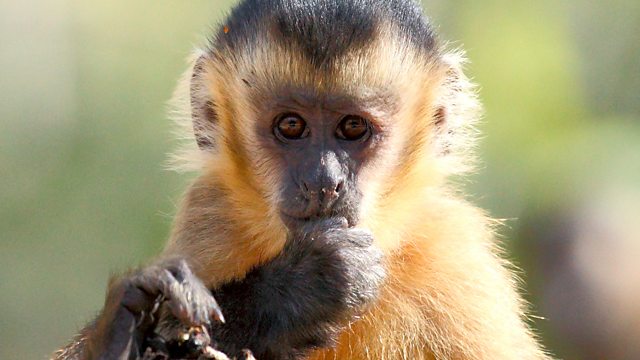 Three charismatic animal families, capuchin monkeys, giant otters and coatis, strive to raise their families against a backdrop of extraordinary landscapes and huge extremes of weather - a beautiful yet dangerous world full of jaguars and caimans. An intimate journey to the heart of a spectacular country, this first chapter of the trilogy sees the babies taking their first steps during a brief pause between seasonal extremes.
Last on
More episodes
Previous
You are at the first episode
The view from above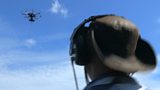 Brazil's spectacular and varied landscape is a central character in this series. Home to our animal families, it has been moulded by the same extreme weather conditions that rule their lives. 
To capture the drama of this geography in an intimate, vivid way we filmed aerials using a small octocopter (or multirotor) carrying an HD, 4K camera. Within the BBC's Natural History Unit this was a pioneering approach, and it was rewarded with unique footage of an awe-inspiring landscape.
The octocopter offers unparalleled versatility. It reaches places that a helicopter cannot go – inside six-foot wide ravines, up against the spray of a waterfall, inches above the forest canopy. And it offers access and long distance that jibs and cable dollies can't provide. 
In Serra da Capivara the octocopter rose above the 200-foot canyon walls and filmed down into the ravines below – where only monkeys can usually go. And in the sweeping grasslands of the Cerrado and the wide vasantes of the Pantanal it brought open landscapes to life by drawing down close to snaking rivers, isolated trees and rocky outcrops.
The Wild Brazil team was excited by the potential of filming with the octocopter, but to make best use of it required immense skill and precision – and daring. On many occasions the whole crew held their breath as the octocopter squeezed through a narrow opening or disappeared from view. But a cool, calm pilot brought it back each time, and each time it gave us more intriguing images.
Our operators rose to the challenge of flying their aircraft in very different locations. In the Pantanal they pushed its flight time to the outer limits to gain a longer shot of the flooded river. In the Atlantic rainforest they skimmed the edges of the canopy to follow a waterfall down to the sea. 
Credits
| Role | Contributor |
| --- | --- |
| Narrator | Stephen Mangan |
| Producer | Joe Stevens |
| Producer | Adam White |
| Director | Adam White |
| Series Producer | Lucinda Axelsson |
| Executive Producer | Tim Scoones |