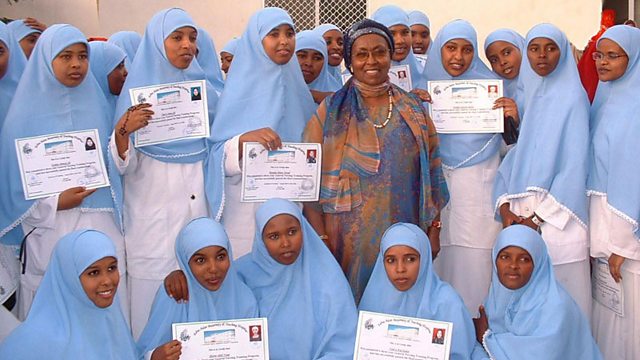 Bed Bugs and Babies: Life as Somalia's First Lady
Listen in pop-out player
Edna Adan Ismail went from working for the World Health Organisation to being First Lady of Somalia. After Somaliland declared independence she became a government minister, but helping the sick, and women especially, has been the great driving force in her life. In 2002, she founded the Edna Adan University Hospital.
Typhoon Haiyan has had a massive psychological impact on those living in the Philippines. Dr Lynne Jones is a British psychiatrist working with the International Medical Corps in one of the worst-affected provinces. She recorded her experiences with a fellow psychiatrist who lost her home and relatives in the cyclone.
Abundance Mutori is bass player for a band of young musicians from Zimbabwe, who have been hailed as the next big thing. The six members of Mokoomba came to international attention when they won a competition to go on tour in Europe.
Last on