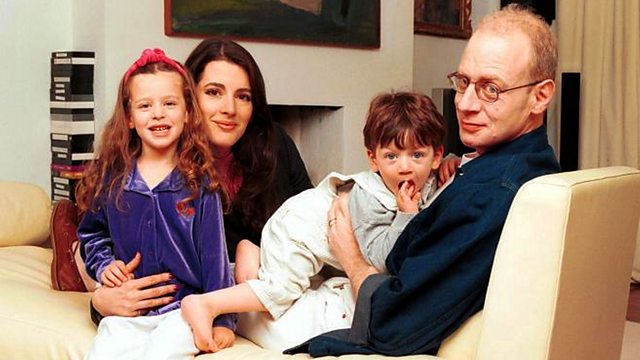 Nigella Lawson and John Diamond
British Journalist and broadcaster John Diamond was known for his sharp wit and fast tongue, so when in March 1997 he was diagnosed with throat cancer, the location of the tumour seemed particularly cruel.
He talks to Jenni about his experiences with cancer with his wife Nigella Lawson. They explain what it's like to have the balance of a marriage altered by such profound physical changes. John talks about his frustration with his speech difficulties following throat, and tongue, surgery and how only with intensive speech therapy has he slowly regaining his voice.
John Diamond died of throat cancer aged 47 on 2 March 2001.