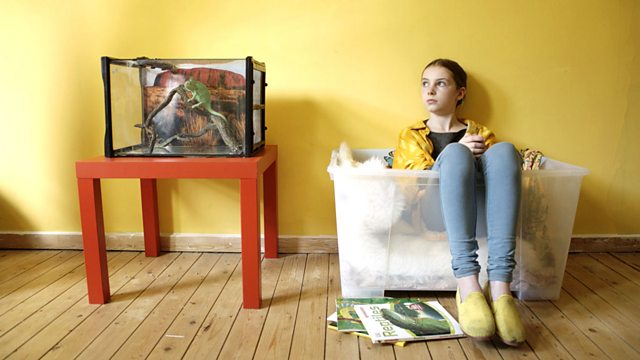 Lizard Girl
It is the half-term holidays and ten-year-old Sam is bored. Sam has a disorder called Asperger's syndrome, which means she often finds it hard to make friends and that her world can be very confusing and she is often misunderstood.
Sam meets a boy called Callum, who rides a skateboard, and she quickly becomes entranced by it. Her mum tells her she can't have a skateboard until Christmas, so Sam decides to make one herself. She takes it to show Callum, but his friends start to make fun of her and Sam leaves. Callum apologises by giving her his old skateboard and Sam begins to practise skating.
She returns to the skate park and is again taunted by the boys. After Callum tells her it's best they leave, Sam stands her ground and shows them a skateboarding trick. Callum and the boys realise how wrong they have been, and Callum and Sam become friends.
Featured in...
KS2. Engaging short films exploring PSHE topics specially made for 7-11 year-olds.