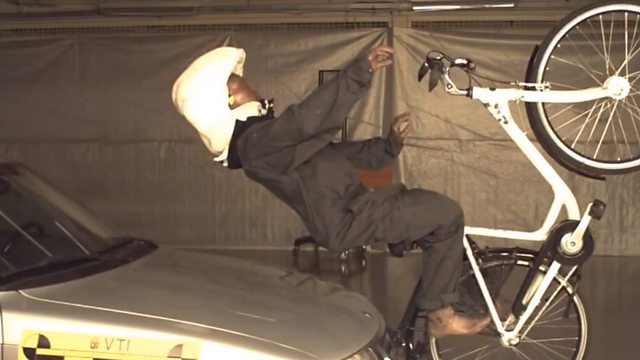 Airbag used to help protect cyclists
In a spate of cycling deaths, six people died in 13 days in the UK. The biggest threat to cyclists remains freight vehicles, according to a study, but a lot of work is going in to help lower the risk.
BBC Click's Spencer Kelly looks at how lasers could help and talks to the creator of the Hovding "invisible" bike helmet, Terese Alstin.