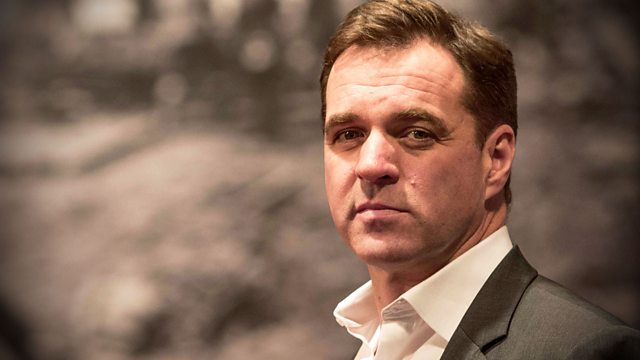 The Pity of War
Was the Great War a great mistake? In this innovative programme, Harvard historian Professor Niall Ferguson offers a different perspective on the First World War and argues that Britain's decision to enter the war was a tragic mistake.
The First World War was one of the great turning points of modern history. We know where the war started: in the Bosnian capital of Sarajevo on 28 June 1914, when a Bosnian Serb named Gavrilo Princip murdered the heir to the Austro-Hungarian dual monarchy. But how and why did this crisis in the Balkans escalate into a bloody global conflagration? Did Britain really have to fight a war against Germany?
Niall Ferguson links cutting-edge graphics and short illustrative stories to place the First World War into the context of human history. He then argues that much of the responsibility for the scale of the conflict lies with the British and suggests that Britain's decision to enter the war in 1914 was not merely tragic for those who lost their lives, it was also a catastrophic error that unleashed an era of totalitarianism and genocide around the world. At the same time, the war revealed a fundamental truth about humankind's propensity for violence.
At the end of the programme these contentious issues are debated by leading WW1 experts and the studio audience.
The Necessary War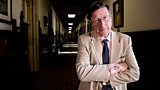 Could the First World War have been avoided? Sir Max Hastings presents an alternative argument to the debate in a documentary on BBC Two.
Go to The Necessary War page
Watch the Trail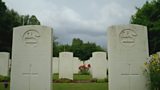 Max Hastings and Niall Ferguson guide us through the opposing sides of this important and controversial debate in two compelling programmes questioning our role in the Great War.
Watch the trail
Credits
| Role | Contributor |
| --- | --- |
| Presenter | Niall Ferguson |
| Director of photography | Dewald Aukema |
| Editor | Paul Frost |
| Editor | Louise Salkow |
| Composer | Ben Carrigan |
| Re-recording mixer | Olatz Gonzalez |
| Colourist | Enge Gray |
| Lighting Director | Paul Devine |
| Floor Manager | David Gold |
| Vision mixer | Jack Carter |
| Producer | Melanie Fall |
| Executive Producer | Alexandra Henderson |
| Executive Producer | Martin Davidson |
| Studio Director | Claire Bellis |
| Director | Adrian Pennink |
| Sound Supervisor | David Chamberlain |
| Script Supervisor | Lesley Boden |
| Assistant Producer | John Owen |
| Producer | Vivienne Steele |
| Archive Source | Australian War Memorial Library |
| Archive Source | Leo Baeck Institute |
| Archive Source | BBC Motion Gallery |
| Archive Source | Bridgeman Art Library |
| Archive Source | Bridgeman Motion |
| Archive Source | British Pathe |
| Archive Source | Corbis Images |
| Archive Source | Footage Farm |
| Archive Source | National Library of Australia |
| Archive Source | New York Historical Society |
| Archive Source | Studio Canal |
| Archive Source | Topfoto |
| Archive Source | Universal Pictures |