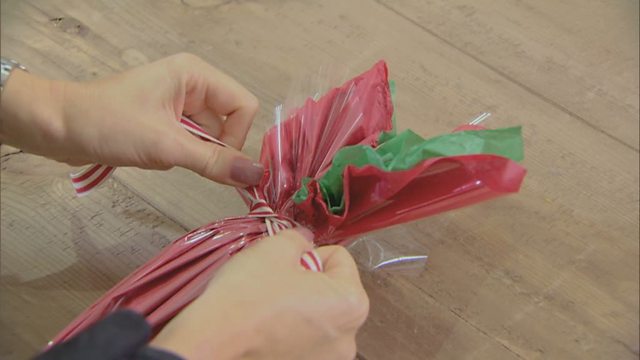 Alex Polizzi learns to wrap presents
Alex Polizzi learns to present wrap to the highest standards, taught by the doyenne of gift wrapping, Jane Means.
Jane shows Alex that using cellophane and tissue paper is the easiest and neatest way to wrap a bottle, although it takes a bit of practice. Jane also demonstrates pleating as a technique to creatively wrap unusually shaped objects.