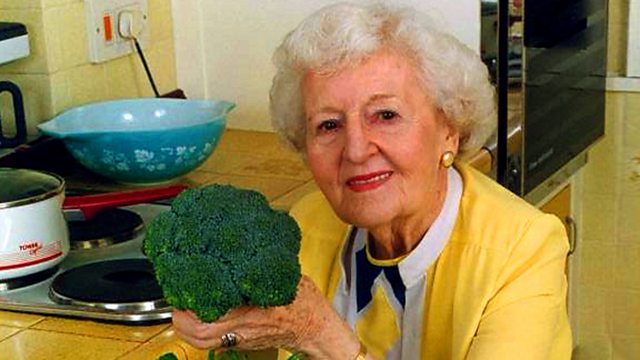 Marguerite Patten
A celebration of Marguerite Patten who became one of the earliest TV 'celebrity chefs' and the doyenne of British cookery.
She has been teaching us how to cook since the 1930s but her career began in the war years when she broadcast to the nation on the BBC giving helpful tips on how to make the most of limited rations. She has had countless TV and radio shows, been awarded an OBE for services to the 'art of cookery' and written 170 cookery books.
Jane Garvey visited her Brighton home to hear about her life, work and to sample some of Marguerite's favourite recipes.