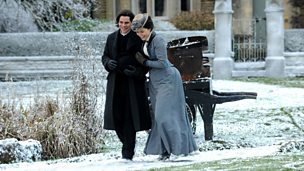 Mark Kermode reviews The Christmas Candle
Duration: 01:55
Mark Kermode reviews The Christmas Candle. In the fictional village of Gladbury, every twenty-five years an angel visits the candlemaker and
bestows a miracle upon whomever lights the Christmas Candle. However, shortly after the arrival of a new pastor, David Richmond in 1890, the
Christmas Candle goes missing.
This clip is from
Martin Freeman talks about Hobbit: The Desolation of Smaug.
First broadcast: 13 Dec 2013