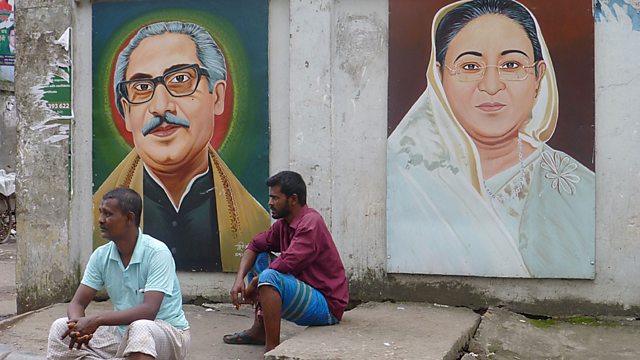 Bangladesh: Trials of Strength
Listen in pop-out player
There were numerous reports of atrocities during the brutal war of 1971 between Pakistan on one side and the new state of Bangladesh, which had support from India. The Pakistani Army and Islamic sympathisers in Bangladesh were accused of rape and of mass killings - which some have described as genocide. In 2010 the governing Awami League set up war crimes trials, which have started to hand down convictions this year and is attracting strong public support.
However, many international observers have criticised the conduct of the trials as less than free and fair. Supporters of Bangladesh's largest Islamist party Jamaat-e-Islami have reacted furiously to the conviction of several of their leaders, saying the process is politically motivated. Farhana Haider asks whether the the trials are being used to target the opposition. And, will the legal process really enable Bangladesh to come to terms with its bloody beginnings?
(Image: A mural of Sheikh Mujibur Rahman, the founding father of Bangladesh, and his daughter Sheikh Hasina, the current prime minister of Bangladesh. BBC copyright)
Last on
Thu 19 Dec 2013
20:06

GMT
Almost every family in East Pakistan was affected by the war in 1971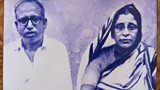 The strains between East and West Pakistan led to people dying during their liberation struggle - from fighting, executions and disease. This black and white photo is the only photo left of Farhana's grandfather a prominent businessman and her grandmother on the right. He was murdered in the Bangladesh war, everything else was destroyed in 1971.