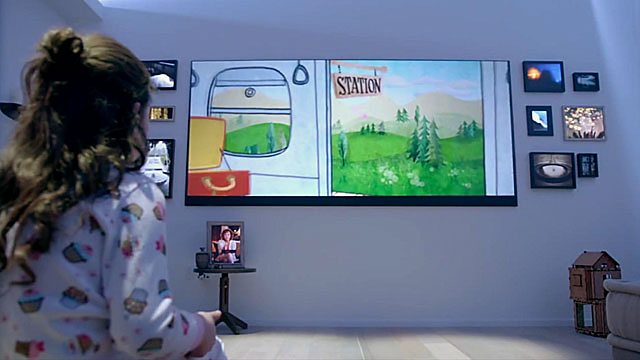 Is this the home and office of 2023?
Giant 82 inch TV screens, computers that can see and more flexible working thanks to a new generation of PCs - that's one vision of the future being presented by Microsoft.
BBC Click's Richard Taylor went to Microsoft's headquarters in Redmond, Washington, where the company has created a home and office of the future.
But how realistic a prediction is it of life in five to 10 years time?