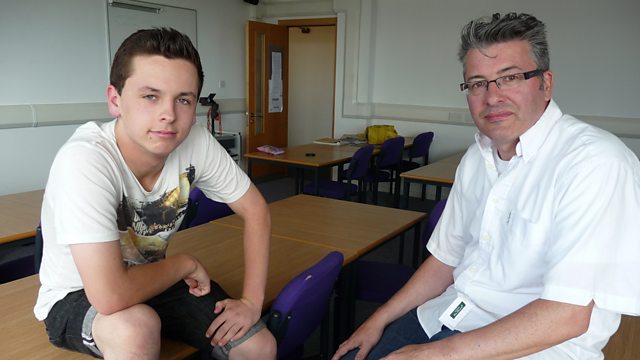 Post-war Britain - the Mods youth sub-culture in 1960s Britain
The immediate post-war years were times of austerity and drab conformity, but as the postwar economy revived greater affluence led to the rise of the teenager as a distinct group in Britain. Mitchell, a teenager from the West Midlands knows that members of his family, especially his Nan Jacki, were part of this culture. Jacki was a modernist, or mod.
Mitchell and Jacki, revisit one of her old haunts, Bloxwich Baths, where she saw several mod groups in her years as a mod during the 60s. This triggers some of her memories of the music she listened to and the clothes she wore. She reveals that trends were set and followed through TV and magazines.
Mitchell then sets out to discover how Jacki financed her lifestyle and discovers that the local newspapers were jammed with advertisements for jobs. You really could just walk into a job at that time.
Mitchell and Jacki are later joined by Dave, another 60s mod who, on his wages as a warehouseman, could afford to travel down to London every few months to buy mod clothes in Carnaby Street. He did this to be ahead of the game, because there was a time lag between clothes in London and Birmingham and he wanted to "be different".
Mitchell then meets academic Keith Gildert who explains how the experiences of Jacki and Dave fitted into the wider experiences of teenagers at this time.