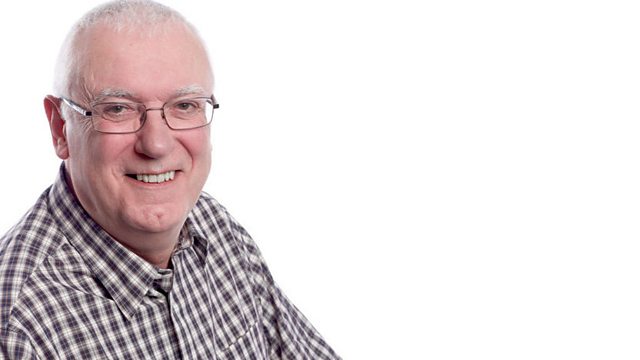 The Catridge Years: 1974, 1987 and 1994
This week Richard turns back the clock with the hits and local headlines from the December of 1974, 1987 and 1994 and hears your stories of the relevant years.
Plus tracks from his featured album of the week, the 1971 Rode Stewart album Every Picture Tells a Story.
And Richard highlights some of the lighter stories of the week that you may have missed and looks ahead to the news for Monday.
It's the perfect way to spend a Sunday afternoon.
Last on
December 1974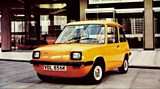 Electric cars were being built in the south: An Isle of Wight firm were building The Enfield Electric in Cowes and the Pet-Elec was being built in Blandford.
Students were squatting in Southampton's Overdell House.
30 houses, shops and hotels in Ventnor were damaged when an aircraft broke sound barrier. The sonic boom shattered windows and cracked walls. 
A fast new patrol boat, built at Portsmouth by Vosper Thorneycroft was trialled on the Solent. 
Rail services in Hampshire & Dorset were at a standstill because of a 24hr strike by signalmen. They were protesting about a pay deal. 
One of navy's helicopters from Portland air base was called in to help install a flagpole on top of St Mary's Church in Beaminster.
It was announced that Edward Heath's new yacht Morning Cloud IV would be build in Gosport.
Bomb exploded at Selfridges on London's Oxford Street, the London telephone exchange at in Park Street Bristol.
The six men accused of murder in the Birmingham pub bombings, plus 11 other men accused of bomb charges appeared in court.  
13 people were remanded in custody for another week in connection with Guildford & Woolwich pub bombings.
Petrol prices increase by 10p a gallon. Hundreds of garages closed because they had run out of petrol or have already paid new price for stocks & want to avoid losing money.
Speed limits of 60 mph on dual carriageways and 50 mph on single lane roads introduced by government in attempt to cut fuel consumption.
Members of the small union of Railway Signalmen were disrupting rail services by holding a number of unofficial strikes over the question of responsibility pay.
The IRA called a Christmas truce.
The search was on for John Stonehouse who had been reported missing from Miami in November.
The new Safety at Work Act was announced.  It would cover many new occupations such as policemen & vicars.  
British Leyland announced £2m profits for the year.
A fire in an old person's home in Nottingham claimed six lives.
December 1987
An Annibale Carracci painting was bought for £5 nearly 60 years ago, was been sold by a Dorset woman for £847,000.
The old propellors from QE2 were cut up, melted down and used to make golf clubs costing about £1,000 per set.  
The Island Pine factory at Cowes was reduced to ashes after fire broke out.
Lecturers demonstrated outside Hants County Council offices striking about pay.  
Esso denied newspaper reports that 20 S.A.S. men raided its Fawley refinery to test its vulnerability to terrorist attacks by leaving calling cards.
RFA ship 'Sir Galahad' received her predecessor's Falkland Conflict honours at Marchwood Military port.
The England Cricket team's tour of Pakistan caused controversy after England Captian Mike Gatting got into a dispute with umpire Shakoor Rana.
Mikhael Gorbachev was in Washington for a summit with President Reagan.
44 people aboard the British aerospace 146 died when the plane crashed after the pilot reported gunfire in the passenger cabin.
Ian Brady was taken back to the moor to confirm that all areas had been searched for the body of Keith Bennet.
Sheila McCarthy made a TV appeal for release of her son John who was taken hostage. 
December 1994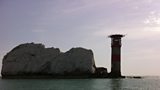 The M3 through the Twyford Gap finally opened after 20 years of conflict over one of the Uk's biggest road building projects.  
The Managing Director of the activity centre company which organised the Lyme Bay canoeing trip in which four teenagers died, was convicted of manslaughter and jailed for three years.
The Duke of York opened a £23m terminal at Southampton Airport.
Cruise liner Canberra lost all power during a storm in the Solent  leaving her drifting off the Isle of Wight.
Scientists were searching for oil in Dorset. 
The Needles Lighthouse became fully automated.
A power struggle at Portsmouth University ended with the resignation of the Vice Chancellor.
Southern Electric announced it was shedding 900 jobs blaming increased technological efficiency.
Managers at the IBM plant in Havant announced plans to buy the business from it's owners, ending the uncertainty for 2,000 workers.
The Royal Fleet Auxillary ship Sir Geraint was back in the Itchen after repairs to it's bow doors in Dover.
Saints plans for an all-seater stadium at Stoneham was turned down 24 hours after Pompey's had similar plans at Farlington turned down.
Millions were playing the new National Lottery
Austin Maestro & Montego ceased production - the Rover 100 was the replacement for the Mondeo.
A Channel tunnel train had to be evacuated when the engine of a car being loaded onto the shuttle caught fire.
Government officials were meeting Sinn Fein delegates at Stormont Castle in Belfast.
A leading journalist from the Guardian resigned after allegations that he was a KGB agent during The Cold War.
Myra Hindley made a public plea for her freedom.
Chancellor announced further rises in the cost of petrol, tobacco and alcohol in his mini budget.
 A UN humanitarian aid convoy carrying 90 tons of emergency food arrived in the besieged Muslim enclave of Bihac, Bosnia.
Fifteen people were injured when a man attacked shoppers and staff with a knife in Rackhams Department Store in Birmingham.
A European Union Summit in Essen put the expansion of the European Union, at the top of the agenda.
Richard Gott, a leading journalist from the Guardian resigned after allegations that he was a KGB agent during The Cold War.