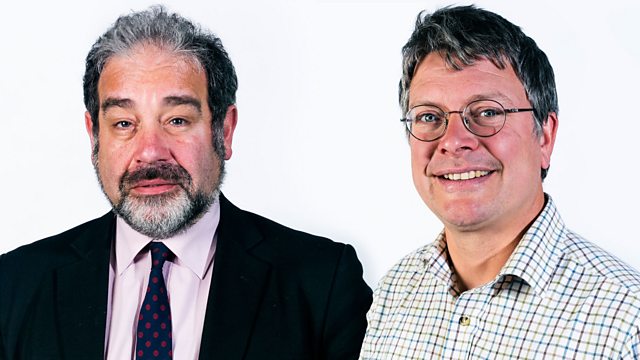 Another Payout Looms for JP Morgan
Listen in pop-out player
The fall out from the Bernie Madoff Ponzi scheme continues as JP Morgan faces fines over involvement in the case. We get the latest from our correspondent in New York.
We also get the latest from Ukraine where pro-EU protesters have reinforced their position in the centre of Kiev, rebuilding barricades torn down by police. But is the country now moving away from Russia and towards the EU?
And have football club owners become too big for their boots? Hull City supporters are complaining that their club may be re-named Hull Tigers. We ask whether making money is more important than the fans.
Joining us on the programme is author, anthropologist and economist Grant McCracken from New York - who tells us why Xmas parties can make or break your career - and Jyoti Malhotra a business journalist in New Delhi.
Last on
Fri 13 Dec 2013
01:06

GMT