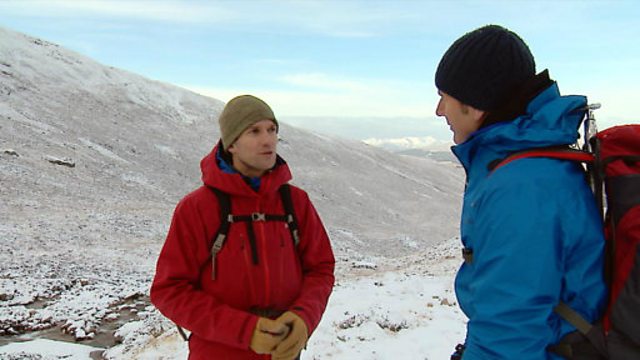 Winter Walking safety
As the first snow of the winter falls, Dougie heads for the hills with Mountain Guide, Mike Pescod, to find out about the latest advice for climbers on how to avoid avalanches.Twelve mountaineering organisations from across the UK are working together on making sure walkers and climbers have basic information on avalanches.
Eighteen snow slides triggered by human activity were recorded in Scotland's mountains last winter. Sportscotland Avalanche Information Service (SAIS) says while the number was less than the previous season there were still eight fatalities.