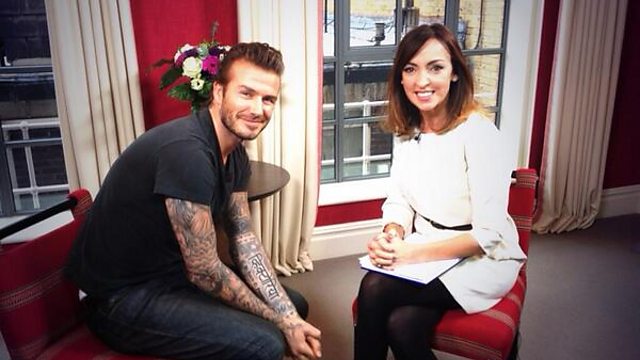 When Sally met Becks
He's one of the most famous footballers in the world. Seen as an inspiration to people from all walks of life, David Beckham's 'brand' is worth millions. And it's widely rumoured that his next award will be a knighthood.
His success stems back to his early days at Manchester United, and now a film is being released to celebrate the Class of '92 whose graduates became household names. Playing alongside Becks were Ryan Giggs, Paul Scholes, Phil and Gary Neville and Nicky Butt.
Ahead of its release, Sally Nugent went to meet the man himself.
The Class of 92 will be in selected cinemas across the UK from Sunday and available on DVD from Monday.