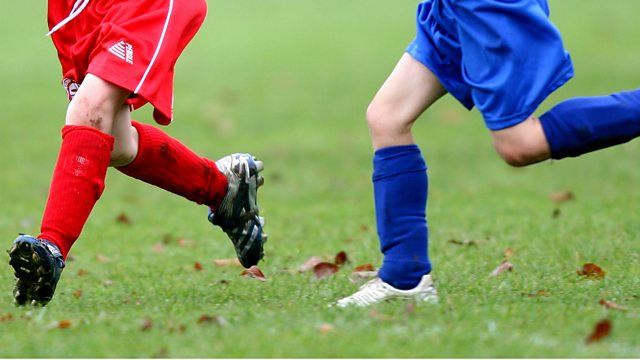 Referee assaulted by a parent at junior football match
Referee Clive Steward, 67, from Swansea suffered a broken nose and needed 19 stitches after being assaulted by a father of one of the players at an under-13's match, in 2009.
"I did a junior game, a parent assaulted me at the end of it, snuck up behind me; I was 63 at the time, he was 37; and he just hit me once from behind and ran off," Mr Steward said.
The referee, who said he suffers from flashbacks of the incident, told 5 live Investigates that he had to stop a junior game three weeks ago with three minutes of play left:
"I gave an obvious penalty, they take the penalty, they score, and then all hell lets loose, they were having a go at the opposing players.
"The manager was telling his players 'get stuck into them, kick them'. It was sort of like a kettle beginning to boil."
Mr Steward says it is "mainly men" behaving aggressively on the touchline at youth football matches:
"There is people around, mainly men, who arguably may know the game better than anybody else, but they don't, and certainly they seem to start it and the worry is then the players relate to them and not to their manager, and likewise for both sides, not to me."
Hear the full report into the number of parents and team staff behaving badly at youth games all over the country on 5 live Investigates on Sunday 1st December at 11am.