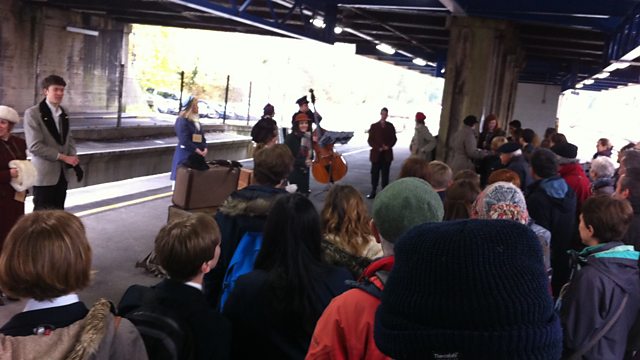 Suitcase
75 years ago, thousands of children escaping persecution in Nazi occupied Europe arrived at train stations across England on the Kindertransport.
The story is told in the touring production "suitcase". Today that production arrived at Southampton Central railway station.
BBC Radio Solent's reporter Neil Sackley has been on platform four all day, talking to those taking part.