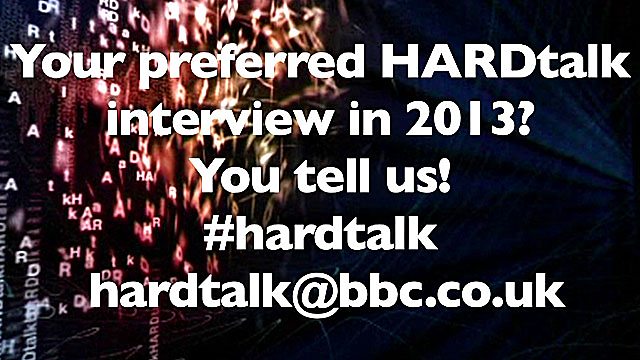 What are your favourite interviews of 2013?
HARDtalk is preparing a special review of 2013 featuring some of best interviews of the year - but we need your help.
To help us decide what to include we'd like you to tell us which interviews you enjoyed the most. You can tweet us #hardtalk or email us - hardtalk@bbc.co.uk.
And to remind you of some this year's interviews why not browse the clips section of our website?
Duration: