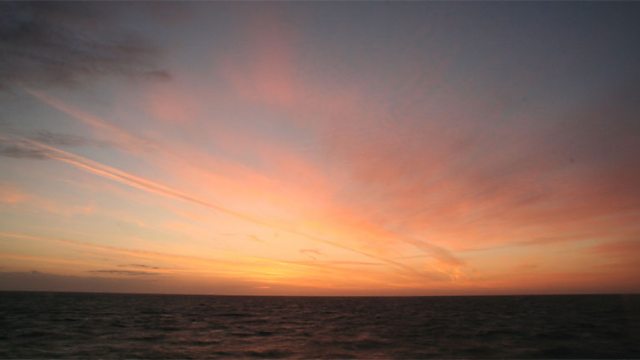 Thought for the Day - 23/11/2013 - Vicky Beeching
Good morning.
The humble wardrobe was given magical significance by the story telling of C. S. Lewis. Aslan, the White Witch and a whole cast of creatures have delighted readers ever since the Chronicles of Narnia were published in the 1950's. Yesterday on the anniversary of Lewis's death, a memorial stone was unveiled at Poet's corner in Westminster Abbey. His influence has reached a whole new generation thanks to Hollywood adapting three of the Chronicles into highly successful box-office hits.
Although I love the world of Narnia, my favourite of Lewis's works are not his fiction, but his writings about finding faith. A more correct description of them might be 'his writings about trying not to find faith, but eventually giving in'. During the 1920's he wrote as a convinced atheist. He then went on a journey of intellectual wrestling, finally kneeling down in his room at Magdalene College, Oxford, describing himself as: "the most reluctant convert in all England".
His spiritual struggles and doubts didn't end that night on the floor of Magdalene College. Far from it. Although he became a highly respected theologian, he also wrote books like A Grief Observed. In its pages he described the aftermath of the death of his wife, saying that his prayers seemed to be met with stony silence, and that when he needed him most, God felt horribly absent and unresponsive.
I find Lewis's honesty very reassuring; it gives me a sense that I can trust his writings on spirituality as he's sharing the full story with all it
its ups and downs, rather than just a handful of positive sound-bites. I think some presentations of Christianity can lack this, and instead feel like meeting a dodgy salesperson who's over-selling a product that will apparently 'never go wrong' and promises to 'make life perfect'. I'm far more convinced by people like Lewis who admit that the journey of faith is always a work in progress.
As German theologian Paul Tillich put it: "Doubt is not the opposite of faith; it is an element of faith." Faith and doubt are not binary opposites. Uncertainties can be positive catalysts that add energy and prevent faith from becoming static and fossilized. Thomas in John's Gospel was famously honest about his reservations. I've often felt it unfair that he's become known as 'Doubting Thomas' as it sounds so negative. Perhaps instead he should be named Authentic Thomas, for bravely owning up to his uncertainties. Maybe it's time to give his reputation a re-brand and hand him some belated credit.
Those following in Thomas's footsteps today, and I count myself among them, honestly acknowledge the black, white and difficult grey aspects of faith. On that journey of authentic spirituality there are few better guides than Clive Staples Lewis and the writings he leaves behind.