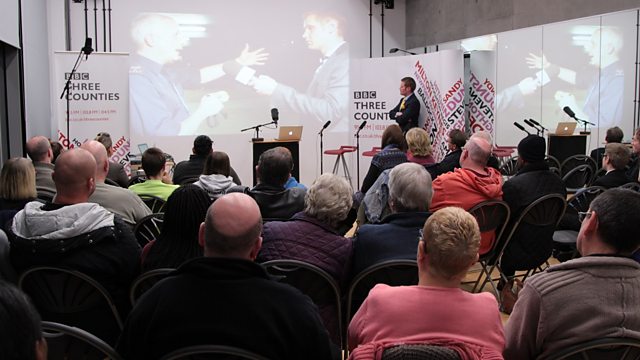 Taser Special - Hear what happened when JVS held an evening of debate on the use of tasers.
In October we reported that 664 officers across the three counties are trained to use tasers, those tasers have been fired 230 times since they were introduced over five years ago. JVS wanted to find out more about what they are, how they're used and the effect they have on the people who are tasered. He took part in taser training with the police before hosting a debate on the use of tasers at the Tokko youth Space in Luton in front of a live audience of JVS Show listeners.
He was joined on stage by Andy Harding, National police lead on tasers. John McDonald, who deals with taser policy for police taser chief Simon Chesterman and Sophie Khan, a lawyer who represents people tasered by the police.
Last on