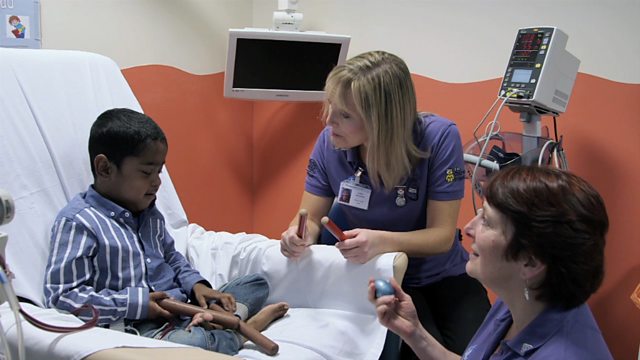 Ajwad 's story narrated by Chris Evans
Ajwad is on the waiting list for a kidney transplant. Meanwhile, he receives dialysis at Birmingham Children's Hospital three times a week. It takes ages, it's boring and lonely.
BBC Children in Need helps support Singing Medicine, who perform for seriously ill children like Ajwad. He really looks forward to it every Friday. It gives children a break from the monotony of hospital, calms them down, helps their breathing, and gives them confidence and a chance to express themselves.
Featured in...
Hear the stories of some of the children helped by BBC Children in Need, thanks to you.