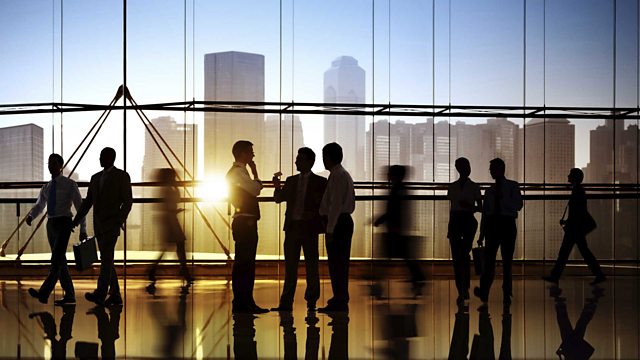 The US Minimum Wage
Listen in pop-out player
As America's biggest private sector employer, Wal-Mart, prepares to open its first store in Washington DC after a bruising battle over pay levels, we ask whether US companies should be made to accept a higher minimum wage. The BBC's Jane O'Brien reports from the US capital, where she speaks to one former Wal-Mart employee struggling to get by, as well as a restaurant owner who warns that legislating higher pay will be counterproductive.
Also in today's programme, we look at the evolution of the office work-space. Simon Jack interviews a man who monitors where office workers go, who they speak to - even whether they tend to interrupt each other or raise their voices - all with the aim of working out how to create a more productive working environment.
Plus, Lucy Kellaway's latest episode of the History of the Office, explores the exploititative origins of the open plan office, the disastrous attempt by corporate America to escape them in the 80s and 90s, and the latest efforts at making work more sociable.
Last on
Fri 29 Nov 2013
08:32

GMT