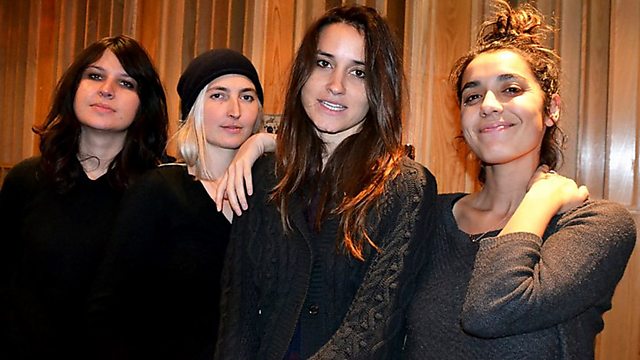 Warpaint live in session for Steve Lamacq
Warpaint join Steve Lamacq from Maida Vale for a live session and to talk about their forthcoming self-titled album.
Lammo was a big fan of their first album The Fool which was released in 2010. The LA based 4 piece of Emily Kokal (vocals, guitar), Theresa Wayman (guitar, vocals), Jenny Lee Lindberg (bass, backing vocals) and drummer Stella Mozgawa have been working on the follow up with Flood and Nigel Godrich.
Tracklising:
- Love Is To Die
- Keep It Healthy
- Composure
Duration: