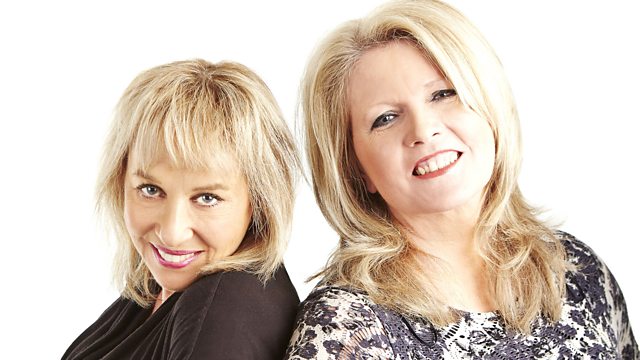 Clyve and his R&B band live in the studio with a Christmas medley
Also Bristol's singer/songwriter Katey Brooks.
Last on
Mulled Fig and chocolate tart by Simon MacDonnell of Papadeli
Recipe for 1 x 30cm tart
350g flour
175g chilled, diced butter
100g icing sugar
3 egg yolks
A little cold water
In the food processor, pulse the flour, icing sugar and butter until it resembles bread crumbs. Add the egg yolks and whizz, adding just enough cold water to start to bring the dough together at the bottom of the food processor.
Tip out the dough and lightly bring together by hand. Clingfilm and flatten into a disc. Chill for at least 30 minutes before using.
Keep in fridge or freeze until needed.
To bake, roll out into your tart shell and blind bake at 160ºC for 18 mins. Then remove the beans and bake for a further 6 mins.
6-8 figs, sliced
Wine and spices for mulling
2 eggs
300g dark chocolate
100ml milk
200ml double cream
2 tb caster sugar
Place the wine and mulling spices, such as cinnamon, nutmeg and cloves in a pan, add the figs and place on the lowest heat. Leave to cool in the wine and spices.
Break the figs up and spread out over the pastry base.
Heat the milk and cream in a pan until it reaches a boil. Let it cool for 30 seconds and then pour over the chocolate and allow to melt.
Whisk in the eggs and sugar and then pour over the figs being careful not to overfill.
If you have a wobbly hand fill the last 1/3 once the tart is safely on the oven shelf.
Bake for 30 mins at 160C, or until the tart is set but has a wobble in the middle.
·         340g/12oz ground almonds
·         340g/12oz caster sugar
·         4 eggs, whites only
·         30ml/1fl oz amaretto liquor
·         butter, for greasing
1.       Preheat the oven to 170C/325F/Gas 3.
2.       In a large bowl beat the egg whites until firm.
3.       Mix the sugar and the almonds gently into it.
4.       Add the amaretto liquor and fold in gently until you have a smooth paste.
5.       Place some baking parchment on a baking sheet lightly brushed with butter.
6.       Using a teaspoon place small heaps of the mixture approximately 2cm/¾in apart, as they will expand whilst cooking.
7.       Bake in the oven for approximately 15 minutes until golden brown.