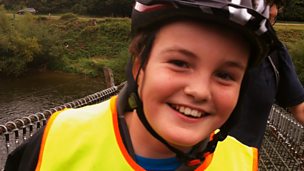 Tomos's Story, told by Tom Jones
Duration: 03:28
Tomos, who's 10, lives near Newport, south Wales with his mum and dad.

He has mild cerebral palsy, epilepsy and is on the autistic spectrum.

But he's learnt to ride a bike, like so many children love to do enabling them to get their first taste of independence, thanks to the paediatric physiotherapist at Pedal Power in Cardiff who is funded by a grant from BBC Children in Need.

With Gabriela's specialist support, children with mobility issues and other additional needs can access and learn to ride bikes that are suited to them – whether they are trikes or recumbent bikes or those that are pedalled by hand.

Tomos and his family now spend many of their holidays cycling in Europe with other friends and they have the photo albums to prove it!

Mum Diane says "Gabriela never tires of finding out the best bike that's available on the market to suit Tomos's needs. It's getting him out in the fresh air; it helps to keep Tomos fit and healthy when so many disabled children struggle with their weight; it helps his self-esteem; he gets to see lots of different places and learn from them and it's so social."

Your donations can help bring a smile to many children's faces – like Tomos's!
Available since: Fri 15 Nov 2013
This clip is from
A fundraising extravaganza of programmes from across the nation.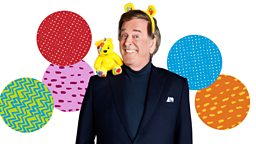 Featured in...
Hear the stories of some of the children helped by BBC Children in Need, thanks to you.