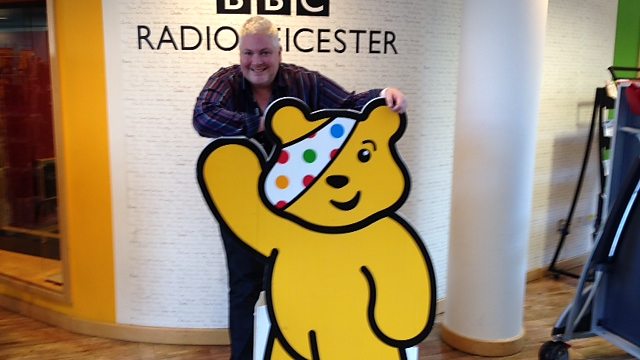 Children In Need with Jonathan Lampon
Josh and Edward, are two inspiring very special guys who get up for work every morning at 7am and go to bed around midnight.
Their family means the world to them but it's hard being the "man of the house": cooking, cleaning and having very little time for themselves.
Josh and Edward are 14-years-old. They're young carers, who look after their Mums.
One day a week they get a break. That's when they go to Oadby Young Carers group where they play football, watch telly and play on the xbox and mix with other young people just like them. They also go out on trips, meals out anything to get away from what they have to deal with back at home.
Last year the organisation got £7,000 in funding from the BBC's Children in Need.
I went down there yesterday to speak to Josh and Edward, both 14, who both look after their mums and siblings.
Josh started off by telling me what his day was like: