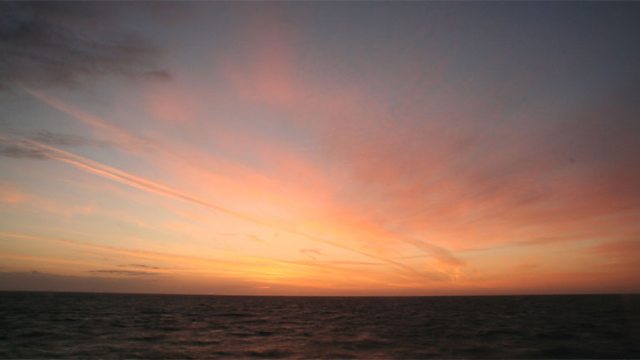 Thought for the Day - 14/11/2013 - Rev Lucy Winkett
When a composer dies, a creative voice is silenced, but the music they wrote makes them somehow immortal in the sounds they leave behind. The death of Sir John Tavener on Tuesday silenced one of the most evocative and distinctive British composers of the last 50 years. As a classical composer, he crossed conventional boundaries; his cantata The Whale was released by the Beatles in 1968 and he wrote for the Icelandic singer Bjork in 2004. His music, which he claimed arrived at his pen directly from God, often sounds ethereal, other worldly, somehow beyond us listening. It has a blissful quality, rapturous and heavenly.
Rooted in the Eastern Orthodox traditions of repetitious chant, low drone choirs and stratospheric solo soprano lines, the music seems to encompass the very lowest notes men can sing and the very highest women can reach; and in this sense it seems to explore the extremes of possibility: not only in the musical range but in the sometimes seemingly endless repetition of slow chords, requiring singers to breathe as deeply as they possibly can for every phrase, sustaining and sustaining shimmering lines until their breath runs out. His music asks a lot of singers but also often asks a lot of audiences. His extraordinary piece The Veil of the Temple takes seven hours to perform and according to the composer's direction should be performed overnight.
I think that two aspects of his music offer food for thought for any of us interested in the spiritual life: the first is that it seems at once both distant and deeply involving. Intensely emotional, the performance of his music often overwhelms audiences at the same time as calling them beyond themselves. It seems then that both earthy emotion and ethereal imagination are necessary for authentic communication with God. And second, in his later work, he brought together Sufi, Hindu and Christian poetry and prayers, using the universal language of music to express what he saw as a deep unity at the heart of all journeys towards God. This suggests that music itself is a language of the human spirit; the wordy differences somehow dissolve in the harmony.
One of his most popular pieces is a setting of William Blake's poem The Lamb. It's sung in churches and cathedrals every Christmas in honour of the birth of Christ. This year, it will be sung for the first time in a world without John Tavener. He commented once; "I think there are an awful lot of artists around who are very good at leading us into hell. I would rather someone would show me the way to paradise".
There are many, many people for whom he did just that.
Featured in...
Sir John Tavener 1944-2013

—

In Tune, John Rutter, Ailish Tynan, Escher Quartet

A celebration of the life and works of Sir John Tavener 1944-2013