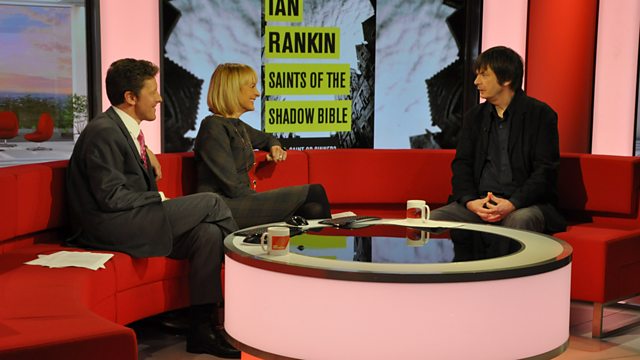 "I thought I'd have some fun with him" Ian Rankin puts Rebus back on the beat to investigate whether he's a saint or a sinner?
The detective John Rebus has thrilled crime fiction fans for over twenty five years tackling Edinburgh's gritty criminal underworld since the publication of Knots & Crosses.
The Detective Inspector was retired by his Fife born creator, Ian Rankin, back in 2007.
Six years later and Rebus is back on the beat but the question of whether he is a saint or a sinner is raised on his latest case which sees him working with his nemesis, Malcolm Fox.
The new Rebus book: Saints of the Shadow Bible, is out now.