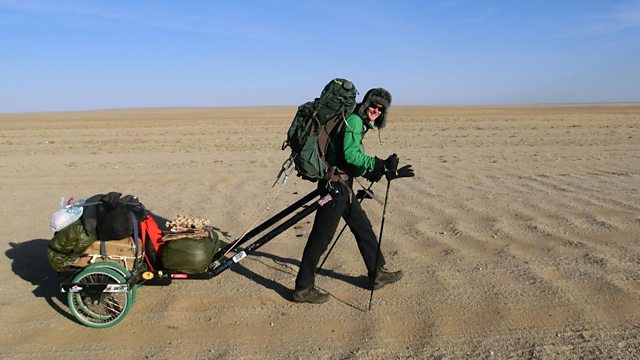 Walking Home from Mongolia
Listen in pop-out player
Rob Lilwall tells us about his 5,000 kilometre journey on foot from the Gobi Desert in Mongolia to Hong Kong, braving freezing temperatures, mountainous terrain - and a diet of instant noodles. Rob's book about his journey is called Walking Home From Mongolia.
When President John F Kennedy was shot in Dallas 50 years ago - Clint Hill was a secret service agent riding on the car immediately behind him. As he told Matthew Bannister, the fact that he couldn't save the President's life has haunted Clint ever since.
Tokelau - a remote group of islands which lie right in the middle of the Pacific ocean - made the headlines last year, after it became the only country in the world to have cut all of its greenhouse gas emissions. As the head of the government of Tokelau, Foua Toloa played a part in bringing that change about. When he came to the Outlook studio, he told us why the Tokelauan way of life is now at risk.
The Hollywood film star Anjelica Huston is most famous for her Oscar winning role in Prizzi's Honour and for playing Morticia in The Addams Family, among many other roles. She is the daughter of the acclaimed film director John Huston. Anjelica's just written a memoir about her unusual childhood, growing up with her family in a big house in Ireland.
Last on
Fri 22 Nov 2013
03:06

GMT