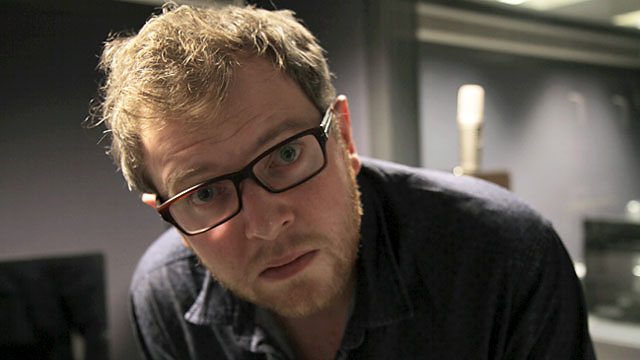 Miles Jupp explains #curious4comedy
News Quiz regular Miles Jupp explains how to get great Radio 4 comedy clips straight into your Twitter feed.
What is #curious4comedy?
#curious4comedy is a Radio 4 social media initiative that sends comedy clips directly to your Twitter account.
How do I use it?
It's easy:
1. Tweet
Just send a tweet using the #curious4comedy hashtag
2. Listen
Listen to the random slice of comedy goodness that we'll send hurtling right back to your Twitter stream. It could be anything from The News Quiz to That Mitchell and Webb Sound to Tom Wrigglesworth's Hang Ups.
3. Laugh
Laugh until your ribs are thoroughly tickled. If you like it, feel free to retweet it and share it with your friends.
How often can I use it?
You can tweet #curious4comedy as often as you like until you've heard all the available clips. New clips will be added each week.
Do you store any of my information?
Don't worry, we don't store any of your personal information, but we'll use your anonymous data to make sure that you only get the new stuff. No repeats, we promise.
It's not working, what should I do?
Check in your @Connect tab on Twitter as that is where the clip will appear. If you've tweeted those magic words and got no reply, don't panic, it might just be a little busy and we'll send something your way soon.
How long is #curious4comedy running for?
This burst of #curious4comedy is running between 15th November and 6th December.