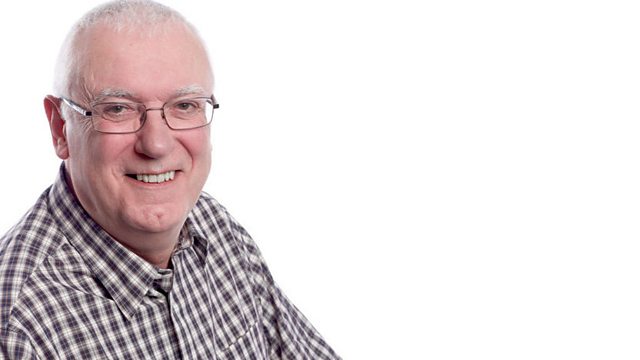 The Cartridge Years: 1965, 1978 and 1988
This week Richard turns back the clock with the hits and local headlines from the December of 1965, 1978 and 1988 and hears your stories of the relevant years.
Plus tracks from his featured album of the week, the 1996 Tina Turner album Wildest Dreams.
And Richard highlights some of the lighter stories of the week that you may have missed and looks ahead to the news for Monday.
It's the perfect way to spend a Sunday afternoon.
Last on
December 1965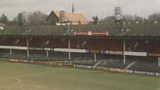 Southampton FC welcomed new goalkeeper Campbell Forsyth to The Dell.
HMS Veralum arrived back into Portsmouth.
The Southampton based liner Queen Elizabeth was in dock at John Brown's shipyard for a refurbishment.
The wives of the great train robbers were protesting over prison conditions.
The Christmas Tree was erected in Trafalgar Square - a present from Norway.
Fairfield Ship workers in Glasgow accepted proposals for a takeover of the yard.
Anthony Wedgewood Benn - The postmaster general said he would act to stop pirate radio.
Stansted was announced as a potential site for London's 3rd airport.
Tony Hancock was married at Westminster register office.
Barnard Castle in Durham was cut off by snow drifts.
President Khan of Pakistan arrived at Heathrow for talks at Downing Street, on his way to America.
There was food rationing in Delhi.
The French went to the election polls - choosing between de Gaulle & Mitterand for the second round of voting.
December 1978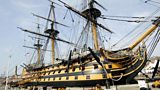 The oil rig Offshore Mercury was in position some 24 miles south of the Isle of Wight.
Southampton's home game with Liverpool was postponed because of a waterlogged pitch at The Dell.
And floods affected Portland.  Plans were announced to dig a trench on Chesil Beach to stop further floods.
A Shanklin accident blackspot claimed another life as a car crashed through as wall and ended up in an embankment.
Parents & teachers were concerned about a type of mushroom that appeared in the New Forest.
Vietnamese refugees arrived at a temporary home in Alverstoke.
Assault ship HMS Fearless arrived back in Portsmouth after a three month tour of duty in the Mediterranean.
The manager of a cinema in Shaftesbury was sacked after refusing to show X rated films.
New mess dress for the Wrens was launched on HMS Victory.
There was a pay dispute among tugmen in Southampton docks.
Royal Navy announced that HMS Ark Royal was to be replaced by a much smaller, more modern cruiser HMS Plymouth.
Prince Charles opened a conference in London on alternative energy.
Dense freezing fog over much of the Midlands & South East of England led to a series of road accidents.  The city of York was flooded.
BBC TV programmes were disrupted due to a technician's strike.
Much of the UK was snow bound over Christmas.
The racehorse that came 2nd in the King George the Sixth & Queen Elizabeth Stakes at Ascot, was doped. ACAMUS was fed a prohibited substance.
Norman Scott & Jeremy Thorpe were in court.
Journalists started an indefinate strike on 1200 provincial newspapers in England, Wales & parts of Northern Ireland.
Voting began in Spain on a referendum to approve a new democratic constitution.
The American Pioneer Venus One spacecraft started orbiting Venus after its 3 hundred million mile journey to get there.
There were 'credible' sightings of UFOs over New Zealand.
England's cricketers were in Melbourne, Australia for the 3rd Test.
December 1988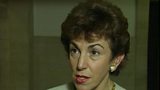 Ark Royal left Gibraltar - heading home to Portsmouth.
Weymouth's new Diving & Shipwreck Museum was opened.
35 brand new trains were withdrawn from service on the Portsmouth line after a fault was discovered on the doors.
Five miles of Bournemouth's beaches were being raised in a £1m operation. 
A letter addressed to 'Tim's Mum', Southsea, England which was posted in Australia arrived safely.
20,000 people were affected by poisoned water in Cornwall
Edwina Currie resigned over a remark about eggs containing salmonella.
The Old Curiosity Shop in London - immortalised by Charles Dickens was up for sale.
An earthquake shook Armenia.