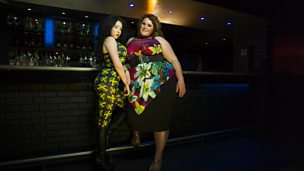 Pensioner 'left humiliated' by appearance in My Crazy New Jamaica Life - Nottingham
Duration: 03:54
A Nottingham pensioner is calling for an apology from Channel 4 following her involvement in controversial documentary My Crazy New Jamaican Life. Tryphena Anderson claims she was misled about the nature of the film, which follows the lives of two white British women with a love of all things Jamaican. The 79-year-old says the documentary's producers told her the show was about celebrating the influence of Jamaican culture in Britain, but since it was broadcast last month she's been shunned by friends and family who say it portrayed a negative image of Jamaican people.
But Channel 4 says contributors were briefed several times about the nature of the film by the production company. In a statement it says the film was 'accurately described by production as "a one hour documentary exploring the ways in which Jamaican culture has influences British culture. We're telling the story through mixed couples where British women have learned and embraced elements of their Jamaican partner's culture, from food, to music, to dance etc.".
In this clip, Jamaican-born Anderson explains her grievance to Reya El-Salahi.
Available since: Tue 12 Nov 2013
This clip is from
Join Reya El-Salahi on BBC Radio Nottingham