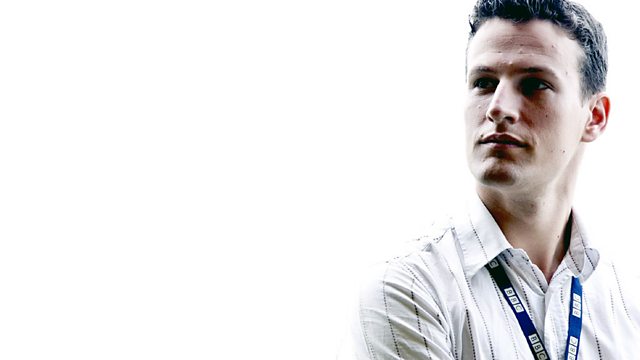 Andrew Marston introduces live music from the Allstars Dub Band (Malvern)
Unsigned, undiscovered & under-the-radar music, as recorded at Tower Studios in Pershore.
Last on
In session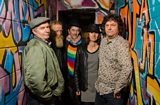 Malvern's Allstars Dub Band started off playing dub reggae but their set now includes ska following the addition of sax.
 
Singer/guitarist Phil mixes the music live onstage and works the effects while also playing guitar.
 
The band also played Glastonbury several times this year!
 
Hear their live session, produced at Tower Studios in Pershore, on this week's show.
 
All of our live studio sessions and festival gigs since 2005
BBC Introducing in Pershore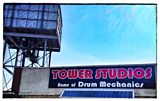 It was the final town in Worcestershire we'd not visited since we started taking the show out on-the-road in 2001 - so it was time to change all that!
 
On a cold, dark, autumn Sunday night at the end of November, we rolled up next to Pershore railway station to record at Tower Studios - who've just completed a 48-hour "drumathon" for charity.
 
The five acts on stage blew us away - so be prepared for some top tunes as we head you through the festive season!
 
Meet some of our local musicians...
More live music!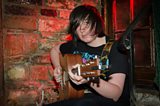 Gino Kemp is a 15-year-old singer/songwriter from Leominster.
 
He's been playing a variety of instruments since he was five-years-old and has recently been performing at a number of open mic nights around Herefordshire.
 
He's mainly been performing covers - but with his own spin on the tracks.
 
Tonight we'll bring you highlights from his set at our BBC Introducing Recording Session in Kington.
BBC Introducing in Kington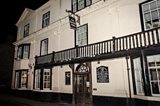 It's one of the least populated towns in Herefordshire (according to the 2001 census it had a population of 2,597) yet has produced gems like
Ellie Goulding
and
Mike Oldfield
- who wrote his album Hergest Ridge on, errrr, Hergest Ridge.

For the last two years we've been taking the BBC Introducing Recording Roadshow out-and-about - and this was the last town in Herefordshire we've not yet visited.
When we rolled up at the Oxford Arms we were promised the biggest storm of the decade - which has been a general theme of our recording sessions this year - but luckily it came to nothing!  
Read more about our musical history...
Make some noise!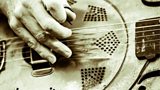 So, just how loud is too loud?
 
We're told anything over 100dB is likely to cause perminent ear damage - but just how loud is that?
 
For three weeks, we're teaming up with the Worcester Hearing Centre for a band v hearing sound-off!
 
How can you protect your ears - without compromising your enjoyment of sound?
 
We'll find out...
Reviews
This week, Andy O'Hare reviews:
Mudball's EP launch at the Marr's Bar, Worcester.
Imperial Leather & Journeyman at O'Neill's, Worcester.
Gringo & Plane Crasher at the Bridge Inn, Worcester.
Portia & Jake, Scott Howland, Abby Davis, Fiona McCanlis, Tyler Massey, Jasper Malon, Gwen Austin, Mike Mann & Tina V at The Firefly, Worcester.
Local Papers
Nigel Kennedy visits Evesham, Kidderminster's Georgina Upton is added to the BBC Radio 1Xtra playlist and how you could be playing a big local festival next year.
The BBC Introducing Musicians' Masterclass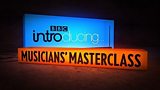 If you're a budding solo artist, an MC, or just started a brand new band then you should check out BBC Introducing Musicians' Masterclasses.

On Thursday 21 March, we visited various locations across the UK - Glasgow, Belfast, London, Salford & Cardiff. DJs from all over BBC Radio, music industry experts and artists got together to host a day of sessions, workshops and masterclasses.


On the guestlist at Maida Vale were Worcester's
Shaun Williams
, Malvern's
5parks
, Bromyard's
Tenz
, Droitwich's
Case Closed
and Bewdley's
Barbarix
.
Invited to Hoddinott Hall in Cardiff were Hereford's
Daniel & The Scandals
, Kidderminster's
Lauren Wright
and man-of-many-Worcester-bands
Pete Adams
.
We covered everything from song writing & MC workshops to promoting your music & making the most of your Twitter accounts.
We also heard from successful artists about their own musical journeys. Our special guests included Ben Howard, Aluna George, Wretch 32, Devlin, Angel, Japanese Popstars, Phil Kieran, Badly Drawn Boy and the Manic Street Preachers. 
This week we find out if advertising really does pay if you're in a band.