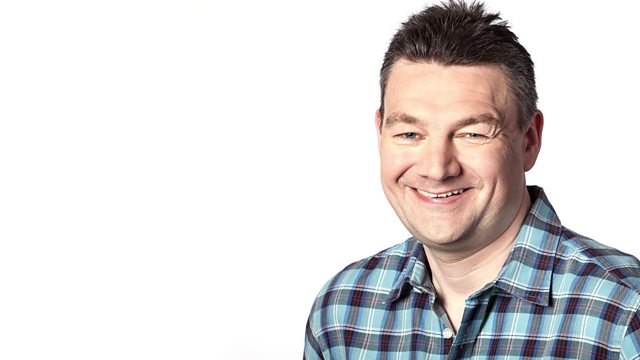 From Boston to the Balkans
Scott looks at the impact the relaxation of immigration rules might have on Lincolnshire in the new year.
Last on
Boston to the Balkans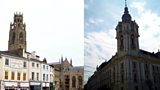 This week the Breakfast show is looking at the impact immigration has had on Lincolnshire.
With EU regulations being relaxed in the new year, making it easier for Romanians and Bulgarians to come to the country, we'll also be exploring whether a new wave of migrants will be arriving in the county soon.

One area which has been particularly affected by immigration is Boston and presenter Scott Dalton, who was born in the town and still lives there, will be travelling to Romania to present Thursday's show live from the city of Cluj.
Scott's daily blog
Day One: So we're off and running with our special week of programmes about immigration in Lincolnshire.
The Immigration Minister Mark Harper wouldn't be drawn on numbers about new arrivals expected in the new year when I spoke to him earlier, but he insists it's unlikely to be on the scale seen back in 2004. You can listen to what he said on the link on this page.
But reporter Jess Quayle has already unearthed evidence that Bulgarian and Romanian firms have already started targeting Lincolnshire.
See you tomorrow - by then we'll be in Romania.
Day Two: A packed first day in Cluj. On landing, 'Frosty the snowman' was the first song we heard on Romanian radio and the day ended with me trying my hand at Romanian folk dancing - quite an experience!
In between, the mayor of Cluj, Emil Boc - who is also the former Prime Minister of Romania - had some interesting comments on what he believes will happen in the new year (You can hear him on Thursday's breakfast show.)
We also sought the views of students and got to know the city which will be our home for the next few days. It's currently boasting some spectacular Christmas decorations and, just like Lincoln, a big festive market.
Day Three: A moving start to the day, as we travelled with Lincolnshire charity ROAD which was distributing Christmas gifts to Romanian children - gifts donated by people back home in Lincolnshire.
Although we couldn't understand what the children had to say, we didn't need to as the huge smiles on their faces told how they felt.
It was also a chance to see the incredible contrasts in Romania. On one hand, huge investment in infrastructure with new roads being built, along with a brand new school which we visited.
But then we also saw the other side; ramshackle communities including one village where locals still have to walk with buckets to collect water from a well.