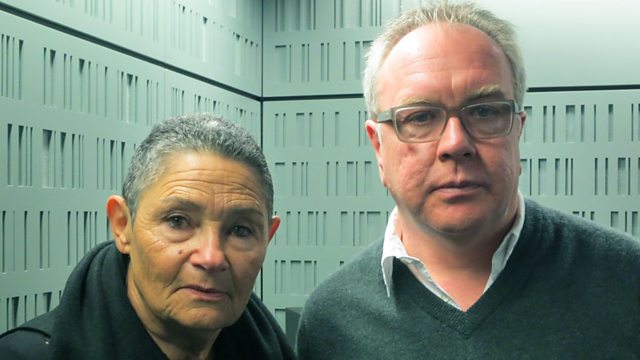 Israeli Mum: I'd Meet My Son's Killer
Listen in pop-out player
True life stories
In 2002, Robi Damelin's 27 year old son David was serving with the Israeli Defence Force in the West Bank when he was killed by a Palestinian sniper. The shooter was later imprisoned. Robi joined a group called Parents Circle Families Forum, which includes the bereaved from both sides; together they work for peace.
Malian footballer Alassane Diakité dreamed of playing for one of the best clubs in Europe. When a football agent promised to get him a place in a top French team, Alassane's family paid out a small fortune. But he arrived in Europe to find there was no such job. He finally managed to get into a local team in Madrid, and his story is now a film: "Black Diamonds".
In September 1973 Leopoldo Garcia Lucero was caught up in the military coup in Chile. He was arrested, imprisoned and tortured. Eventually he was forced into exile and ended up in the UK. Leopoldo is now 80 years old and still disabled by the beatings he endured 40 years ago. For the last 11 years, he has been fighting for compensation - and in a landmark ruling from the Inter American Court of Human Rights he has finally succeeded.
The soul singer Candi Staton is best known for her 1976 hit Young Hearts, Run Free. She began her musical career singing with her sister in the 1950s. She went solo in the 60s and found success very quickly with a blend of soul and R&B earning her the description - 'the First Lady of Southern Soul'.
She now features in a new documentary film called Muscle Shoals, about the famous studio in Alabama where she recorded some of her biggest hits.
Picture: Robi Damelin (R) with presenter Matthew Bannister in the Outlook studio.
Last on
Tue 12 Nov 2013
03:06

GMT