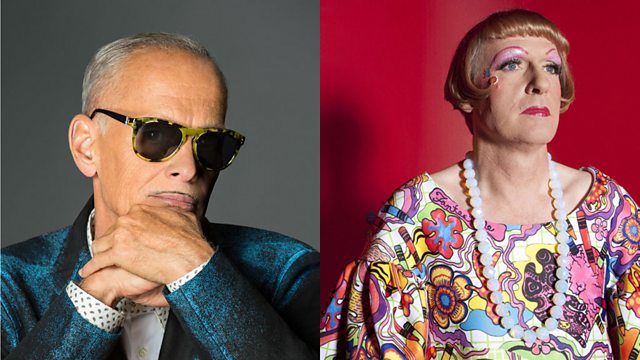 Director John Waters
Director John Waters, veteran film-maker behind kitch titles like Hairspray and Pink Flamingos discusses Catholicism, making sexploitation movies for art theatres and hitch-hiking across America.
We travel to Sweden to uncover why the country's songwriters seemingly own the UK and US pop charts – they are behind the biggest hits of Britney, Bieber, Clarkson and Gaga.
Plus, we take a look at art and music created from mosquito wings.
And, in the last of his four Reith Lectures, recorded in front of an audience at Central St Martins School of Art in London, Grayson Perry discusses his life in the art world - the journey from the unconscious child playing with paint, to the award-winning artist of today. Perry looks back and asks why men and women throughout history, despite the many privations they suffered, always made art. And he discusses the central purpose of creating art - to heal psychological wounds and to make meaning.
Photos: John Waters, Grayson Perry(BBC Publicity)
Last on
Sun 10 Nov 2013
22:06

GMT