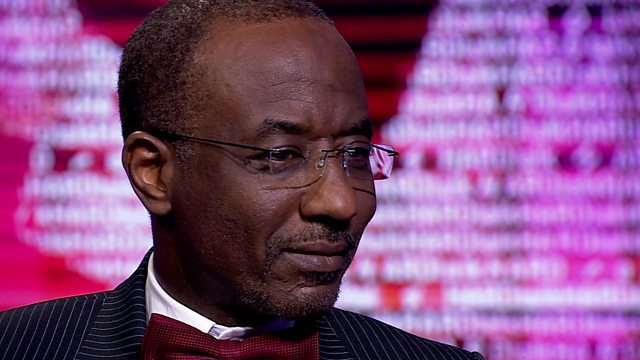 Lamido Sanusi rules out political career
Lamido Sanusi has told HARDtalk he will not be entering politics when he ends his term as governor of the Central Bank of Nigeria.
"Being a good central banker does not make you a good politician," he said, adding he had seen enough successful people enter politics only to "destroy everything they have built."
Asked if he could persuaded to change his mind, Mr Sanusi said: "I have been in Abuja long enough to know that I cannot survive for one year in that space."