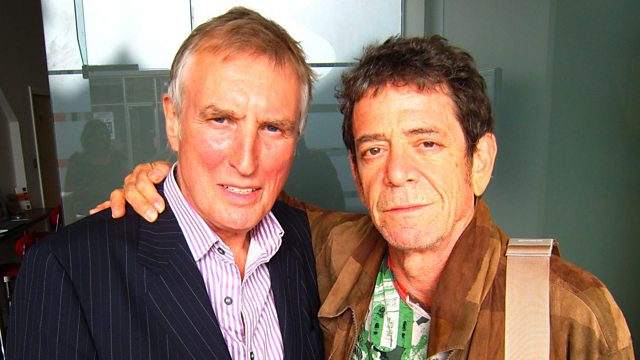 Johnnie Walker talks to Lou Reed
Here is a montage of clips from various Lou Reed interviews conducted at BBC Radio 2 by Johnnie Walker.
Lou was the first guest on Johnnie's first regular Saturday show for Radio 2 (18th April 1998). Lou first spoke about his early days as a songwriter in New York City.
In May 2003 Lou joined Johnnie on Drivetime to discuss his collection NYC Man and the fact that he had enjoyed remixing and remastering favourite tracks from his entire catalogue.
On 25th January 1992 Lou spoke to Johnnie about his album Magic and Loss.
Berlin was the follow up to Transformer and Lou discussed his magnum opus and his decision to finally perform it live on Sunday 24th June 2007.
Finally two more clips from that first Radio 2 show: Lou tells Johnnie how pleased he was with the BBC version of Perfect Day and then they discuss Lou's epitaph.