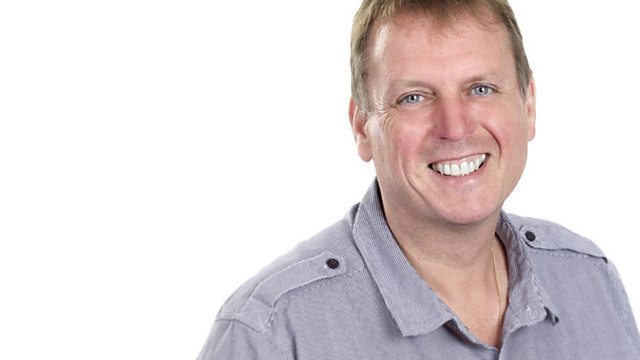 Guests include Roll With Dice, Le Navet Bete and Glass Curtain.
Live and local music, special guests and lots of fun for a Saturday morning.
The theme for songs and singers between 9am and 10am is DR WHO - celebrating 50 years of the TV Timelord.
Today's guests include Roll With Dice, Le Navet Bete and Glass Curtain.
Last on
Le Navet Bete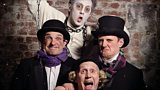 Le Navet Bete are back chatting all things cowboys, clowning and Christmas.
The physical comedy theatre company from Exeter have just come to the end of their South-West regional tour of their Arts Council funded piece Once Upon A Time In A Western.
They are now embarking on their second Christmas production at Plymouth's Barbican Theatre - a fool's take on the popular Dickensian tale; A Christmas Carol.
And what does 2014 hold for Le Navet Bete? Find out on today's show.
Blackheart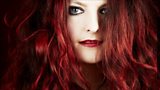 "A little bit The Corrs, a dash of Kate Bush, a smidgeon of Fleetwood Mac and a great pot pouri of beautifully crafted lyrics, haunting melodies and glorious electronica!"

That's how Blackheart have been described in the past.
The duo; Chrissy Mostyn and Rick Pilkington are currently on tour and visiting Devon.
They have a new single out, a cover of a 1978 song by Renaissance; Northern Lights - which has now been given a festive twist and retitled Christmas Lights.

We'll meet them and hear the song on today's show.
Roll With Dice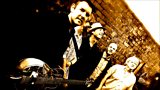 Roll With Dice are a five-piece band from Devon featuring Jas Walker, James Shipway, Paul Barnham, hugh Lea and Richard Glazebrook.
All of them are active musicians who are also involved in other wide-ranging projexts including writing school musicals, running open mic nights and performing in other bands.
Lead singer Jas writes some of the tracks with a female lyricist which, he says, makes for an interesting interpretation when performed by a male vocalist.
Roll With Dice will be performing live on the show today.
Kaye Corfe and Abi Mandeville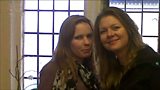 Kaye and Abi work for Encompass Southwest, an independent community based charity, working to prevent, reduce and resolve homelessness, rough sleeping and the impact of poverty and financial exclusion.
They'll be here to tell us more about their work and a forthcoming charity ball.
Glass Curtain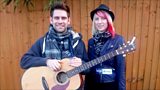 Glass Curtain are a five-piece band from Plymouth.

Two of them, lead vocalists Sian Pilcher and Ashley Luscombe will be coming in to perform an acoustic set on today's show.
They'll be telling us all about the band and the fact that they've just enterered the TV show Britain's Got Talent.
Moxham's Movies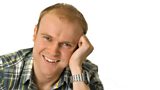 BBC Radio Devon's resident film critic, Paul Moxham, joins the Saturday Show each week to offer his thoughts on some of the new releases at the region's cinemas.
Join him for Moxham's Movies after midday.