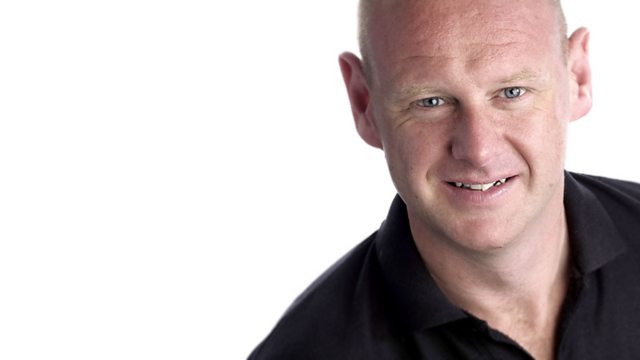 World snooker championships & KCA Players
Neil hears from the Bournemouth based KCA Players as they prepare for their latest production. And a Marchwood snooker player prepares to take part in the UK championships.
Lena Samuels reviews another DVD. Hampshire county bowler Steve Whitehead brings us up to date with news and results from the bowls leagues, Chris Carnegy has his take on the local news agenda with some original poetry and there's a chance to help compile the A-Z playlist.
For those on the roads across the south of England, there is travel news as it happens. And a smile is promised as the weekend draws to a close.
Neil's Sunday evening programme is a mix of reviews and previews from the world of arts and culture, mixed with a selection of music that will leave you wanting more.
BBC Radio Solent offers a choice of listening on a Sunday evening.
Neil is on FM, AM and online. The Paul Miller Soul Show is on digital radio and online.
Last on
A-Z Playlist. Car Parts.
Al Stewart – Gear of the Cat
Bill Haley – See You Later Radiator
Can't Get You Out Of My Headlights
Deep Blue Something – Brake Fast at Tiffany's
Elton John – Don't Let The Sun Roof Go Down On Me
Flannagan & Allen – Underneath The Wheel Arches
Genesis - Abacab
Horn To Be Wild - Steppenwolf
Ian Dury and the Blockheads – Hit Me With Your Gearstick
Jean Engenie – David Bowie
Kate Bush - Wuthering Lights
Love Me Fender – Elvis Presley
My Grill - Temptations
Nancy Sinattra – These Boots Are Made For Walking
One Piece At A Time - Johnny Dashboard
Pull Up To The Bumper – Grace Jones
Queen – I Want To Brake Free
Riders On The Storm – Car Doors
Sumpthing Wonderful
Take That – Relight My Tyre
U2 – City of Blinding Lights
Vera Lynne - Wheel Meet Again
Whistle Down The Windscreen – Nick Heyward
XTX – Ball Joint & Timing Chain
Yellow Cog – Just One More Night
ZZ Top – My Head Gasket's In Mississippi